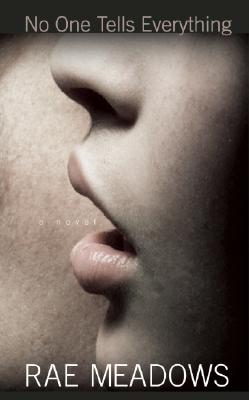 No One Tells Everything (Hardcover)
MacAdam Cage, 9781596922921, 275pp.
Publication Date: July 22, 2008
* Individual store prices may vary.
or
Not Currently Available for Direct Purchase
Description
The author who took readers into the strange and fascinating world of Salt Lake City escort services now returns to New York, where a young woman becomes inexplicably drawn to an accused murderer who hails from her hometown.
Grace a single, early-thirties copy editor drinks alone in the same bar every night, confides in her longtime bartender, and observes New York City life from the sidelines. But when a local coed is found dead, and a college student from Grace's hometown is arrested for the murder, something within her stirs. Though the media has portrayed the boy, Charles, as a spoiled rich kid who killed as revenge for a rebuffed sexual advance, Grace senses deeper layers and complications to the story.
Consumed by discovering the truth behind his crime, Grace strikes up an unlikely friendship with the accused killer, becoming more and more obsessed with the case. Barely sleeping and slipping further behind at work, she inadvertently dredges up some dark parts of her own childhood, including the death of her younger sister twenty-five years earlier. And when Grace returns to her childhood home in Ohio, she intends to chase the mystery behind Charles's crime, but finds the mystery she is chasing is actually her own.
About the Author
Rae Meadows is a graduate of Stanford University and the MFA program at the University of Utah. She is the author of the novel Calling Out, which received the 2006 Utah Book Award for fiction and was named one of the best books of 2006 by "The Chicago Tribune." Her stories have appeared in various literary magazines, most recently in "Avery." She lives with her husband and daughter in Madison, Wisconsin.
Praise For No One Tells Everything…
"Rae Meadows's keen, often humorous take on living, loving, and moving on is like a glass of cold water after a long run. Deeply satisfying."
—Marie Claire
Advertisement