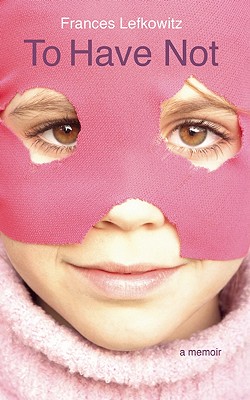 To Have Not (Paperback)
MacAdam/Cage Publishing, 9781596923546, 296pp.
Publication Date: March 1, 2010
* Individual store prices may vary.
Description
Poverty has many guises: a lack of money, of course, but it can also be a lack of love or choice, pleasure or safety, faith or confidence or possibility. Poverty seeps into the soul and deadens the spirit. In "To Have Not, " Frances Lefkowitz reflects on her own life of poverties. A poor white girl from 1970s San Francisco, Lefkowitz tries to escape her upbringing through an Ivy League scholarship, only to realize that upward mobility is not all it's cracked up to be: being a Have Not and not having aren't necessarily the same thing. Crashing headfirst into boundaries of class, race, and sex, Lefkowitz emerges scarred but whole, humor intact. "To Have Not" speaks to anyone who has ever battled the feeling of being cut off from the world's abundance, and then settled, eventually, somewhere between resignation and appreciation for all they do have.
or
Not Currently Available for Direct Purchase