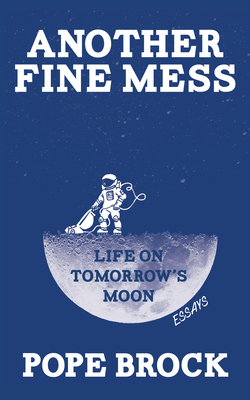 Another Fine Mess (Paperback)
Red Hen Press, 9781597090407, 174pp.
Publication Date: September 12, 2017
* Individual store prices may vary.
Description
Red Hen's promotional efforts for this title will include:
-Individualized ARC mailing 6 months pre pub date to a list of 100+ reviewers, media contacts (including our standard core list and individualized to the specific book - in this case, to political, science and humor publications and blogs)
- Individualized ARC mailing 4-6 months pre pub date to a list of 200+ booksellers, librarians, professors and book clubs (consideration will also be made to include A list titles in the ABA White Box mailing).
- IndieNext List push
- Awards submissions
- Pitches to radio stations and news outlets surrounding the author's book tour
- Pitch to TEDxTalks and national and author-local TV stations
- Individualized ARC and/or finished copy mailings to 40-50 of author's requested personal or professional contacts
- Advertising budget of $250-$500
- Programming author in Red Hen's East Coast and West Coast events series
- Featured book presentation at Winter Institute
- Featured signing slot and offsite reading at Association of Writers and Writing Programs Annual Conference (Red Hen buys an annual booth)
- Individualized bookmarks, which will be sent to 50+ bookstores in a mailing
- Inclusion in Red Hen's online and print catalog
- Sharing of author/book news and events on Red Hen's social and digital media platforms
- Encouraging the author to hold a national tour; write articles for pitching; reach out to book clubs; reach out to MFA programs for course adoption; create discussion questions; visit local bookstores and libraries; send eblasts to personal contacts asking for Goodreads and Amazon reviews, visits to local bookstores encouraging an IndieNext List nomination, advance copies purchases, and sharing about the book to their networks; have an active website and social media presence.