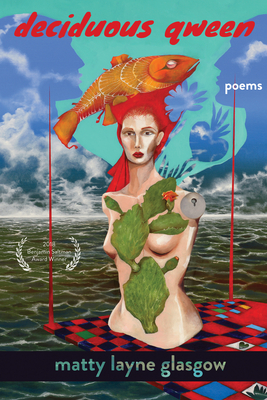 Deciduous Qween (Paperback)
Red Hen Press, 9781597092586, 96pp.
Publication Date: June 4, 2019
* Individual store prices may vary.
Description
Through the creaking of bedazzled branches and the soft rustle of jeweled leaves, deciduous qween explores the queer world all around us--how we, like our environment, wear and shed different identities in our performance as human, as drag queen, as ancient tree. This collection reveals in the natural world those ephemeral moments which reflect our own truths and confront our fear of death, of loneliness, and of failure. With an air of Southern Gothic mysticism, the poet reflects on a childhood spent in Houston's bayous, an adolescence rife with curiosity and shame, and a young adulthood marred by the loss of his mother. How do our bodies and minds find equilibrium as we learn to let go, yet long to remember? The title poem, "deciduous qween, I-V," binds the collection in a five-part sequence, pondering those things that are lost in the seasons of our lives: teeth, antlers, body, shape, and leaf. And it's those sharp edges of loss and the scars they leave behind that linger here, like bark stripped from a swaying willow, or a family bereft of its matriarch.