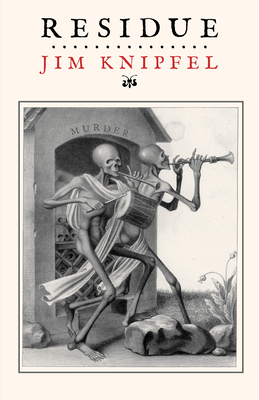 Residue
Paperback

* Individual store prices may vary.
Description
In the nearly twenty years that Leonard Koznowski has been sheriff of Beaver Rapids, Wisconsin, he's never encountered a homicide. When the local mortician and his assistant are brutally gunned down, Leonard is thrust into a tumultuous investigation linking religion, high school athletics, the black market of body parts, unwholesome sexual proclivities, and a sinister secret society. And with deer season fast approaching, the timing could've been a hell of a lot better.
Inspired by actual events, acclaimed cult author Jim Knipfel gives a hilariously dark, satirical twist to the American pastoral.
Praise For Residue…
"Here, as always, Jim Knipfel shows himself unique as a writer. Fusing murder and mortuary science in a novel of the humorously macabre, this Badger State native explores a "Wisconsin of the mind" where every commercial establishment sports a gigantic fiberglass mascot, and subplots burble like springs from a hillside. In Sheriff Koznowski, Knipfel creates a straightforward man of the law with more smarts than he can admit to, while surrounded by deputies incapable of the simplest of procedures—like thinking. You'll find yourself saying 'yah' and 'okeydokey' for at least a week after you've finished tearing through this delightful, engaging paean to the rural absurd."
—Derek Davis, author of Gifts of a Dead Man
 

Red Hen Press, 9781597093026, 208pp.
Publication Date: April 7, 2015
About the Author
Jim Knipfel was a long-time staff writer at the New York Press, and his column "Slackjaw" has appeared weekly in one publication or another since 1987. He is the author of several novels, memoirs, and short story collections including Quitting the Nairobi Trio, The Buzzing, These Children Who Come at You with Knives, and The Blow-off. Last anyone asked, he was rumored to live in Brooklyn.