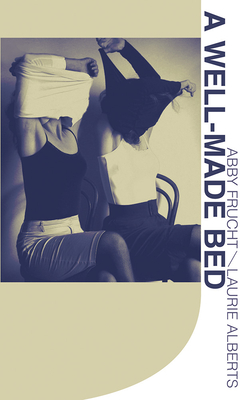 A Well-Made Bed (Paperback)
Red Hen Press, 9781597093057, 320pp.
Publication Date: March 1, 2016
* Individual store prices may vary.
About the Author
Abby Frucht has received two National Endowment for the Arts fellowships. She has published five novels and two collections of stories, and has been awarded a Quality Paperback Book Club Prize, the Iowa Short Fiction prize, and a Best of the Web citation. Raised in New York, she currently lives on a lake in Wisconsin, has raised two sons, teaches at Vermont College of Fine Arts, and counts her friendships among women as one of the driving inspirations of her life.
Laurie Alberts is the author of three previous novels, two memoirs, a story collection , and a book on the craft of writing. Her work has received the Pirate's Alley Faulkner Award, the Hackney Literary Award, an American Fiction prize, and a James Michener Award. She has taught fiction and creative nonfiction writing at Vermont College of the Fine Arts, Hampshire College, and the University of New Mexico. She holds an MFA from the Iowa Writers' Workshop and lives in Vermont.
Praise For A Well-Made Bed…
"A Well-Made Bed is a beautifully made story and a modern parable. What happenswhen good people need money—a bunch of money, and fast? You can guess. Noor and Jaycee are friends from opposite sides of the tracks, but their urgent needs push them to consider what seems like a rather low-grade form of mayhem, a simple plan, and practically foolproof. So begins a story that will make you laugh, and shudder, and identify, whether you want to or not."
—Jacquelyn Mitchard, author of The Deep End of the Ocean