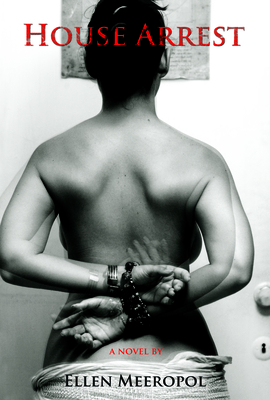 House Arrest (Paperback)
Red Hen Press, 9781597094993, 216pp.
Publication Date: February 1, 2011
* Individual store prices may vary.
Description
Home-care nurse Emily Klein can't get out of her new assignment – weekly prenatal visits to Pippa Glenning, a young Isis cult member under house arrest for the death of her daughter during a Solstice ceremony. But she takes her work seriously and plays by the rules, so Emily is determined to take good care of her high-profile and unconventional patient.
With two other cult members in prison, Pippa Glenning struggles to keep the household intact. If she follows the rules of her house arrest, she may be allowed to keep her baby; but as the pregnant woman in the family it's her duty to dance for Isis at the upcoming winter Solstice ceremony. To escape the house arrest without being caught, Pippa needs Emily's help.
Despite their differences, Emily and Pippa's friendship grows. Returning to Maine for her grandfather's funeral, Emily begins to grapple with her parents' activism a generation earlier and her father's death in prison. Back home, as the Solstice and the trial approach, anti-cult and racist sentiment in the city escalates. Emily and Pippa must each make decisions about their conflicting responsibilities to their families and to each other – decisions that put their lives, and Pippa's unborn baby – in jeopardy.
About the Author
A literary late bloomer, Ellen Meeropol began writing fiction in her fifties when she was working as a nurse practitioner in a pediatric hospital. Since leaving her nursing practice in 2005, Ellen has worked as the publicist and book group coordinator for an independent bookstore and taught fiction workshops. She is a founding member of the Rosenberg Fund for Children and author of the script for their dramatic program Celebrate, which has been produced in four cities, most recently in 2007 starring Eve Ensler, David Strathairn and Angela Davis. Drawing material from her twin passions of medical ethics and political activism, her fiction explores characters at the intersection of political turmoil and family life.Ellen holds an MFA in creative writing from the Stonecoast program at the University of Southern Maine. Her stories have appeared in Bridges, Portland Magazine, Pedestal, Patchwork Journal, and The Women s Times. House Arrest is her first novel. She lives in Western Massachusetts."
Praise For House Arrest…
From Publishers Weekly
In this strong first novel, an unusual relationship develops between a home-care nurse and the pregnant cult member under house arrest to whom she is assigned prenatal visits. Emily Klein suspects that this new assignment has been dumped on her because her boss is trying to get rid of her, but she quickly warms to her new charge, Pippa Glenning, court-ordered to wear an ankle monitor after the deaths by exposure of her 14-month-old daughter and another child in the communal Family of Isis home she lives in--considered a cult by the disapproving community; the two children froze to death during a night of ritualistic celebrations. Emily's ability to empathize with Pippa stems from her own family problems: her father was imprisoned for setting fire to a draft board office during the Vietnam War and Emily provides daily care for her cousin's daughter, born with spina bifida. Throughout, Emily is vexed by the question: is something wrong just because the consequences are awful? Meeropol's work is thoughtful and tightly composed, unflinching in taking on challenging subjects and deliberating uneasy ethical conundrums.
Copyright © Reed Business Information, a division of Reed Elsevier Inc. All rights reserved.

House Arrest probes with insight and sympathy two harrowing questions that will always be with us:  How do we forgive others and how do we forgive ourselves? Whether the pain Ellen Meeropol's characters confront arises from ill-considered political action or more intimate irresponsibility, she knows that guilt and retribution cause searing wounds, but she has built a fascinating story about the unquenchable promise of healing.
—Rosellen Brown, Before and After
Ellen Meeropol's courageous debut novel explores what it means to live by the principle of compassion, even in defiance of the rules and the rule-makers. It is about the power of ceremony, the hard road to healing, survival and transcendence in the face of unbearable loss. Meeropol, herself a longtime nurse and activist, brings an authentic voice to this moving tale of the ethical and political choices faced by health care practitioners, and by all of us.
—Martín Espada, The Republic of Poetry
The characters in House Arrest lead rich, complicated lives. Ellen Meeropol has written an intelligent, heartfelt, challenging novel that offers no easy answers and stays with the reader long after the final page has been turned.
—Lesléa Newman
In her debut novel, Ellen Meeropol tells an unforgettable story about loyalties and the ties that bind us--and break us. Read it.
—Ann Hood
"What drives Ellen Meeropol's compelling debut is an essential moral question about what a family sacrifices when a parent lives according to higher political ideals. What keeps you reading are Meeropol's astutely observed diverse cast of characters who draw you into their dilemmas, their world, and most importantly their heartaches."
—Heidi W. Durrow, The Girl Who Fell From the Sky
 
"In this suspenseful, richly plotted novel, Ellen Meeropol explores the moral complexities of politics and medicine as they intersect with the private sphere of family. She is acutely sensitive to the nuances of long-suppressed sorrow and regret; with equal insight, she successfully immerses the reader in a wide range of characters. House Arrest is smart, provocative, and moving."
—Julia Glass, Three Junes and The Widower's Tale