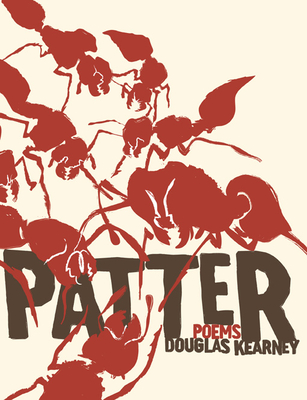 Patter (Paperback)
Red Hen Press, 9781597095808, 94pp.
Publication Date: March 1, 2014
Description
For a couple struggling with infertility, conception is a war against their bodies. Blood and death attend. But when the war is won, and life stares, hungry, in the parents faces, where does that violence, anxiety, and shame go? The poems in Patter re-imagine miscarriages as minstrel shows, magic tricks, and comic strips; set Darth Vader against Oedipus's dad in competition for Father of the Year; and interrogate the poet's family's stint on reality TV. In this, his third collection, award-winning poet Douglas Kearney doggedly worries the line between love and hate, showing how it bleeds itself into fatherhood.
About the Author
Poet/performer/librettist Douglas Kearney s first full-length collection of poems, Fear, Some, was published in 2006 by Red Hen Press. His second, The Black Automaton (Fence Books, 2009), was Catherine Wagner s selection for the National Poetry Series. It was also a finalist for the PEN Center USA Award in 2010. He has received a Whiting Writers Award, a Coat Hanger award, and fellowships at Idyllwild and Cave Canem. Raised in Altadena, CA, he lives with his family in California s Santa Clarita Valley. He teaches at CalArts."
Coverage from NPR
Advertisement