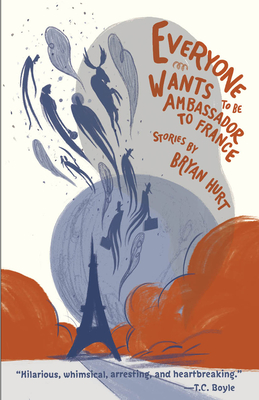 Everyone Wants to Be Ambassador to France (Paperback)
Red Hen Press, 9781597097000, 160pp.
Publication Date: June 26, 2018
* Individual store prices may vary.
Description
A seagull, a goat, and a teenage boy enter into a bizarre love triangle that leaves one of them dead and the other two changed forever. A grief-stricken astronaut quits NASA to paint pictures of the moon. A lonely scientist creates stars in his basement and becomes enraged when he discovers that one of his stars harbors life. An eighteenth-century British aristocrat adopts two teenage girls and absconds with them to France, determined to raise one of them to become his perfect wife. By turns humorous and heartbreaking, this debut collection offers weird and wonderful stories that illuminate the hidden truths of life.