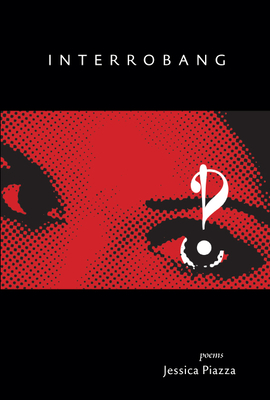 Interrobang (Paperback)
Red Hen Press, 9781597097222, 69pp.
Publication Date: August 1, 2013
Description
Existing at the intersection of darkness and play, the noisy, irreverent, and self-conscious poems in Interrobang take clinical phobias and clinical philias as their conceit. Each poem makes its own music, the crescendos and decrescendos born of obsessions over anxiety and lust. Encompassing a range of forms (but mostly sonnets), each piece toes the line between traditional meter and contemporary sonic play, while a tell-tale heart beats beneath the floor of the collection, constantly reminding us of our shames, fears, and the clock's unrelenting ticking. Through individual stories about love, degradation of the self, the redemptive power of genuine humility, and the refuge offered by art and language, Interrobang, winner of the 2012 A Room of Her Own Foundation To the Lighthouse Poetry Publication Prize, illustrates how even the worst-case scenario of these pathologies are, fundamentally, just extensions of the dark truths to which every one of us can relate.
About the Author
Jessica Piazza was born and raised in Brooklyn, New York. She has a BS in Journalism from Boston University, an MA in Creative Writing from the UT Austin, and is a PhD candidate in English Literature and Creative Writing at the University of Southern California. She co-founded Bat City Review and Gold Line Press, is a contributing editor at The Offending Adam, and has blogged for The Best American Poetry and Barrelhouse. Her work has appeared in Agni, Indiana Review, Mid-American Review, National Poetry Review, The Missouri Review, Rattle, Hobart, and Forklift, Ohio, among other journals. She is the winner of the 2011 A Room of Her Own Foundation To the Lighthouse Publication Prize. Interrobang is her first collection of poems.
Advertisement