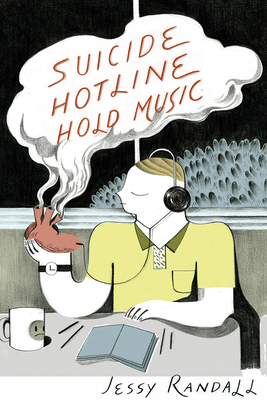 Suicide Hotline Hold Music (Paperback)
Red Hen Press, 9781597097260, 96pp.
Publication Date: April 12, 2016
* Individual store prices may vary.
Description
Suicide Hotline Hold Music is a collection of poems (mostly short ones) and poetry comics (poorly-drawn mostly-text sometimes-funny things). A human pretends to be a machine in order to provide comfort anonymously. We are made to consider the epic meaning of middle school pantsing. Hearts are broken and mended. Children play with My Little Robot Pony. A troll keeps a food diary. Everyone's hair has a sound effect.
About the Author
Jessy Randall's poems, poetry comics, diagram poems, and other things have appeared in Asimov's, McSweeney's, Rattle, and The Best American Experimental Writing 2015. Her first collection, A Day in Boyland (Ghost Road Pres, 2007), was a finalist for the Colorado Book Award; a poem from her second collection, Injecting Dreams into Cows (Red Hen Press, 2012), was featured on a street-cleaning truck at the Sydney Writers' Festival. She is the Curator of Special Collections at Colorado College, where she teaches a course in the history and future of reading.
Praise For Suicide Hotline Hold Music…
"Jessy Randall playfully expands the boundaries of both poetry and comics."
—James Kochalka, creator of American Elf
"You might be wondering what the hell is going on. There was the Big Bang and now we have all this crap. Jessy Randall's poems will help. Funny, playful and vibrating magic from the quotidian, these poems and comics, if they don't solve all universal riddles for you, will reintroduce wonder to your heart."
—Scott Poole, house poet for Public Radio International's Live Wire!