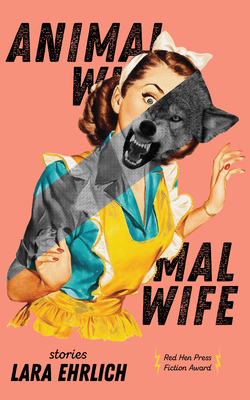 Animal Wife (Paperback)
Red Hen Press, 9781597098847, 168pp.
Publication Date: September 8, 2020
* Individual store prices may vary.
Description
"In villages where women bore most of the weight of a constricted life, witches flew by night on broomsticks," said Italo Calvino of the way imagination bridges the gap between everyday existence and an idealized alternative. The fifteen stories of Animal Wife are unified by girls and women who cross this threshold seeking liberation from family responsibilities, from societal expectations, from their own minds. A girl born with feathers undertakes a quest for the mother who abandoned her. An indecisive woman drinks Foresight, only to become stymied by the futures branching before her. A proofreader cultivates a cage-fighting alter ego. A woman becomes psychologically trapped in her car. A girl acts on her desire for a childhood friend as a monster draws closer to the shore. A widow invites a bear to hibernate in her den. Animal Wife was selected as the winner of the Red Hen Fiction Award by New York Times bestselling author Ann Hood, who says of the collection, "From the first sentence Animal Wife grabbed me and never let go. Sensual and intelligent, with gorgeous prose, it made me dizzy with its exploration and illumination of the inner and outer lives of girls and women."