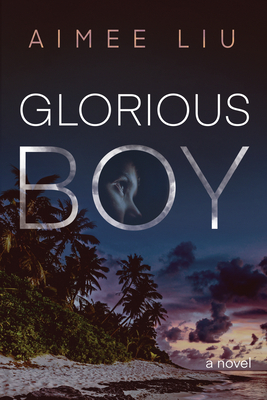 Glorious Boy
Paperback

* Individual store prices may vary.
Other Editions of This Title:
Digital Audiobook (9/14/2020)
MP3 CD (9/15/2020)
Compact Disc (9/15/2020)
Description
"A riveting amalgam of history, family epic, anticolonial/antiwar treatise, cultural crossroads, and more, this latest from best-selling author Liu (Face) is a fascinating, irresistible marvel."--Terry Hong, STARRED Library Journal review
"Liu's prose is masterful. A good choice for book groups and for readers who are unafraid to be swept away."--*Starred Booklist Review*
"With a mesmerizing setting and transporting detail, Glorious Boy balances tropical beauty with raw, physical risk, and dives deep into grim truths about parental love and the power and limitation of language. This is a page-turner, sometimes violent but always revelatory. Readers won't easily forget the trials this young couple faces, or the landscape that changes them all."--Five Star Review from The Seattle Review of Books
What will it take to save Ty? This is the question that haunts Claire and Shep Durant in the wake of their four-year-old's disappearance. Until this moment, Port Blair's British surgeon and his young wife, a promising anthropologist, have led a charmed life in the colonial backwaters of India's Andaman Islands--thanks in part to Naila, a local girl who shares their mysteriously mute son's silent language. But with the war closing in and mandatory evacuation underway, the Durants don't realize until too late that Naila and Ty have vanished. While Claire sails for Calcutta, Shep stays to search for the children. Days later, the Japanese invade the Andamans, cutting off all communication. Fueled by guilt and anguish, Claire uses her unique knowledge of the islands' tribes to make herself indispensable to an all-male reconnaissance team headed back behind enemy lines. Her secret plan: rescue Shep and Ty. Through the brutal odyssey that follows, she'll discover truths about sacrifice that both shatter and transcend her understanding of devotion.
Red Hen Press, 9781597098892, 344pp.
Publication Date: May 10, 2020