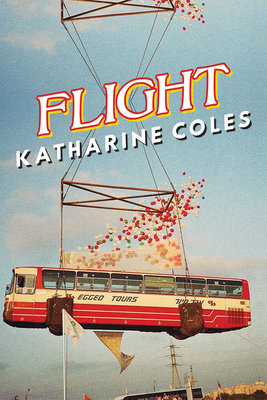 Flight (Paperback)
Red Hen Press, 9781597099929, 88pp.
Publication Date: April 4, 2016
Description
Thoughtful and intelligent, the poems in Flight are still fully embodied, rooted entirely in the senses, and extending Coles's ongoing examination of the big questions: What is the relation of art and science? What are our different ways of knowing, and how do we participate in and understand them? What are the potentials and limitations of perception and intuition? What is the relationship between the perceiver and the perceived, and can the boundaries between them be broken down? And never least, What what does all this tell us about our capacity for love and pleasure, and how does love influence the ways we address the other questions? These poems are deeply engaged with the pleasures of the sensuous, treating thought itself as a sensual activity, as a kind of passion in its own right. William Carlos Williams said, No ideas but in things; Coles seems to want to assert that there is no thing moon, bat, moth, dog, beloved husband that will not give rise to ideas, and, very often, to pleasure at the same time. More than anything, pleasures are what the poems seek to create and enact the pleasures of the flesh, yes; and of the mind that is also of the flesh, and that is so present in the poems.
About the Author
Katharine Coles s fifth poetry collection, The Earth Is Not Flat (Red Hen Press, 2013), was written under the auspices of the National Science Foundation s Antarctic Artists and Writers Program; ten poems from the book, translated into German by Klaus Martens, appeared in the summer 2014 issue of the journal Matrix. She has also published two novels. Recent poems and prose have appeared in Poetry Northwest, Seneca Review, Virginia Quarterly Review, Image, Crazyhorse, Ascent, and Poetry. A professor at the University of Utah, in 2009 10 she served as the inaugural director of the Poetry Foundation s Harriet Monroe Poetry Institute. She has received grants and awards from the NEA, the NEH and, in 2012 13, the Guggenheim Foundation."
Advertisement