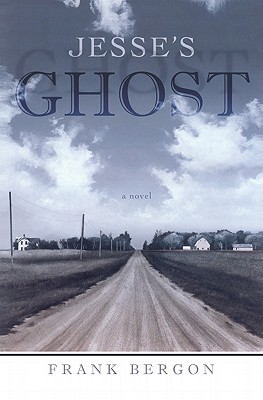 Jesse's Ghost (Hardcover)
Heyday Books, 9781597141536, 205pp.
Publication Date: July 27, 2011
* Individual store prices may vary.
or
Not Currently Available for Direct Purchase
Description
Everybody loved Jesse. Boys wanted to be him—or beat him—and girls wanted to be with him. In California's Central Valley, where fist fighting was a noble sport and drinking and sex were rites of passage for teenagers, Jesse was the toughest kid in the valley. Until he was murdered by his best friend.


'Jesse's Ghost' is a powerful novel about a man haunted by the crime he committed decades ago and the realization that the ghosts of his past will always haunt him. These are the sons and daughters of the people portrayed in Steinbeck's 'Grapes of Wrath'—Dust Bowl descendants who came of age when toughness, hard work, and loyalty defined what it meant to be a man in America.


Through the chaos that surrounded him, in the risks he took, and despite the mistakes he made, Jesse pursued the American Dream. His friend Sonny, in the moving, funny, and tragic story he narrates in Jesse's Ghost, seeks a new life and redemption.
Praise For Jesse's Ghost…
Praise for Frank Bergon and 'Shoshone Mike'


"In 'Shoshone Mike,' Bergon tells the sad tale that lies just beneath our cherished dime-novel, Hollywood-polished American West… Shoshone Mike eloquently excavates dark truths about America's past, truths even darker now because they are still with us."

—Village Voice Literary Supplement


"With a prose style as unembellished as the landscape he describes, Bergon has created a powerful novel…about America, about the way we imagine who and where we are."

—Los Angeles Times


"The point of this novel is the detailing and dignifying of so-called minor lives and heroism as they are spun around an event which is in so many ways emblematic of our public troubles with the disenfranchised today."

—The New York Times Book Review


"A terrific novel…The story is based on actual events, but its historical accuracy is less important than the fact that it feels true; no cardboard cut-out heroes and villains here."

—The Seattle Times


"Here is a rarity: a western novel that is actually about the West. Bergon has cut through the clichés…to write a novel that knows the West, respects history, and has the craft to tell the truth."

—The Texas Quarterly


"Bergon beautifully captures the self-congratulatory hypocrisy of government officials who call themselves 'environmentalists'… and he dwells upon the attractions of the contemplative life so seductively that, for once, you hope the guy will not get the girl."

—The New Yorker
Advertisement