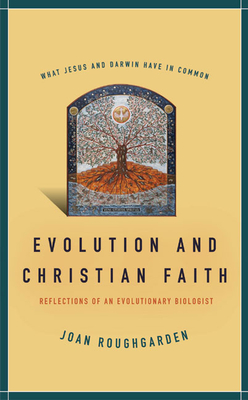 Evolution and Christian Faith: Reflections of an Evolutionary Biologist (Hardcover)
Reflections of an Evolutionary Biologist
Island Press, 9781597260985, 155pp.
Publication Date: August 1, 2006
* Individual store prices may vary.
or
Not Currently Available for Direct Purchase
Description
Click here to visit evolutionandchristianfaith.org "I'm an evolutionary biologist and a Christian," states Stanford professor Joan Roughgarden at the outset of her groundbreaking new book, Evolution and Christian Faith: Reflections of an Evolutionary Biologist. From that perspective, she offers an elegant, deeply satisfying reconciliation of the theory of evolution and the wisdom of the Bible. Perhaps only someone with Roughgarden's unique academic standing could examine so well controversial issues such as the teaching of intelligent design in public schools, or the potential flaws in Darwin's theory of evolution. Certainly Roughgarden is uniquely suited to reference both the minutiae of scientific processes and the implication of Biblical verses. Whether the topic is mutation rates and lizards or the hidden meanings behind St. Paul's letters, Evolution and Christian Faith distils complex arguments into everyday understanding. Roughgarden has scoured the Bible and scanned the natural world, finding examples time and again, not of conflict, but of harmony. The result is an accessible and intelligent context for a Christian vision of the world that embraces science. In the ongoing debates over creationism and evolution, Evolution and Christian Faith will be seen as a work of major significance, written for contemporary readers who wonder how-or if-they can embrace scientific advances while maintaining their traditional values.
About the Author
Joan Roughgarden is professor of biological sciences and of geophysics at Stanford University. Her many books include Evolution's Rainbow (University of California Press, 2004), Primer of Ecological Theory (Prentice Hall, 1995), and Theory of Population Genetics and Evolutionary Ecology (Macmillan, 1979). She is a fellow of the American Academy of Arts and Sciences.
Advertisement