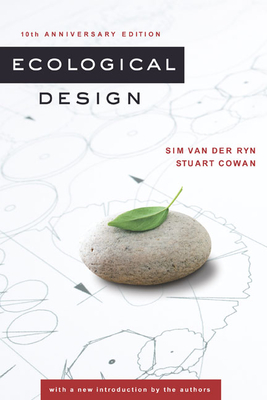 Ecological Design, Tenth Anniversary Edition (Paperback)
Island Press, 9781597261418, 256pp.
Publication Date: March 31, 2007
* Individual store prices may vary.
Description
Ecological Design is a landmark volume that helped usher in an exciting new era in green design and sustainability planning. Since its initial publication in 1996, the book has been critically important in sparking dialogue and triggering collaboration across spatial scales and design professions in pursuit of buildings, products, and landscapes with radically decreased environmental impacts. This 10th anniversary edition makes the work available to a new generation of practitioners and thinkers concerned with moving our society onto a more sustainable path.
Using examples from architecture, industrial ecology, sustainable agriculture, ecological wastewater treatment, and many other fields, Ecological Design provides a framework for integrating human design with living systems. Drawing on complex systems, ecology, and early examples of green building and design, the book challenges us to go further, creating buildings, infrastructures, and landscapes that are truly restorative rather than merely diminishing the rate at which things are getting worse.
About the Author
Sim Van der Ryn is President of The Ecological Design Collaborative, a design and consulting practice providing comprehensive services though the non-profit Ecological Design Institute established in 1969. He has been at the forefront of integrating ecological principles into the built environment, creating multi-scale solutions driven by nature's intelligence for over 40 years. Sim has served as California's first energy-conscious State Architect, authored seven influential books, including Ecological Design, and won numerous honors and awards for his leadership and innovation in architecture and planning including a Fellowship of the Graham Foundation for Advanced Studies in the Fine Arts (1997); Rockefeller Scholar in Residence, Bellagio, Italy (1997 and 2013); a Commendation for Excellence in Technology, California Council American Institute of Architects (1981); and a Guggenheim Fellowship (1971). He is an adjunct architecture faculty member at the University of California, Berkeley.
Praise For Ecological Design, Tenth Anniversary Edition…
"The fundamental ideas at work here—conserving resources, designing with nature, making people responsible for their own shit (literally)—undoubtedly deserve consideration."
"The publication of Ecological Design was a seminal moment for the green building movement, and the book remains one of our most valuable and relevant texts today. Sim Van der Ryn is one of the fathers of sustainable design, but his work transcends time; together with Stuart Cowan, he has written a work that will inspire and inform us for years to come."
— S. Richard Fedrizzi
"A bench-mark pioneering work, that remains vitally relevant today, after a decade of influencing the ecodesign community, and now with new ideas and a critical assessment of the sustainability status quo."
— Dr. Ken Yeang
or
Not Currently Available for Direct Purchase