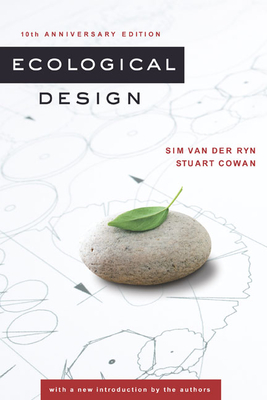 Ecological Design, Tenth Anniversary Edition (Paperback)
Island Press, 9781597261418, 238pp.
Publication Date: April 1, 2007
* Individual store prices may vary.
Description
Ecological Design is a landmark volume that helped usher in an exciting new era in green design and sustainability planning. Since its initial publication in 1996, the book has been critically important in sparking dialogue and triggering collaboration across spatial scales and design professions in pursuit of buildings, products, and landscapes with radically decreased environmental impacts. This 10th anniversary edition makes the work available to a new generation of practitioners and thinkers concerned with moving our society onto a more sustainable path. Using examples from architecture, industrial ecology, sustainable agriculture, ecological wastewater treatment, and many other fields, Ecological Design provides a framework for integrating human design with living systems. Drawing on complex systems, ecology, and early examples of green building and design, the book challenges us to go further, creating buildings, infrastructures, and landscapes that are truly restorative rather than merely diminishing the rate at which things are getting worse.
About the Author
Sim Van der Ryn is professor emeritus in the Department of Architecture at the University of California, Berkeley and founder and principal of Sim Van der Ryn + Associates, an architectural firm specializing in ecological design.Stuart Cowan is a general partner with Autopoiesis LLC in Portland, Oregon, which offers design, development, and finance services internationally for large-scale sustainability projects. He recently served as research director at Ecotrust.