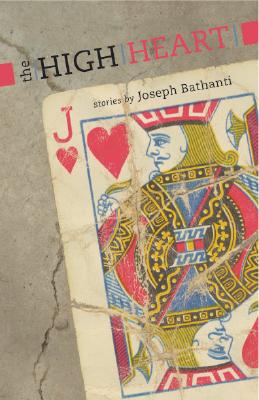 The High Heart (Lynx House Book) (Paperback)
Eastern Washington University, 9781597660334, 199pp.
Publication Date: November 1, 2007
* Individual store prices may vary.
Description
The beautiful linked stories in Joseph Bathanti's award-winning collection, The High Heart, bring us an ensemble of heartbreakingly vivid characters, headed by the young Fritz Sweeny and his volatile and eccentric parents, all of them caught in a weir of desperation, frustration, hilarity, confusion, and deep affection. The setting is Pittsburgh in the sixties and seventies, when the city still lay in the trough of industrial collapse, when the boundaries of long-established ethnic neighborhoods had begun to blur and bend against the pressures of economically driven population shifts, when Vietnam was gobbling up the children of a whole generation. Through the painfully honest perplexity of Fritz, we are afforded a clear view of the family, the neighborhood, the city, and the era. In the deftness of their portraiture and dialogue and in the depth of their compassion for the nearly lost, these stories invite comparisons with the writing of Nelson Algren, Fred Pfeil, and Kurt Vonnegut. And their loving invocation of a particular city, warts and all, will recall for lovers of American fiction the magnificent Albany novels of William Kennedy.
About the Author
Born and raised in Pittsburgh, JOSEPH BATHANTI came to North Carolina in 1976 as a VISTA volunteer to work in the state's prison system and later earned an MFA in creative writing from Warren Wilson College, in Swannanoa. He is the author, most recently, of two novels--Coventry, for which he received the 2006 Novello Literary Award, and East Liberty, which won the 2001 Carolina Novel Award--and a work of nonfiction, They Changed the State: The Legacy of North Carolina's Visiting Artists, 1971-1995, published in 2007 by the North Carolina Arts Council. He has also written four volumes of poetry, among them This Metal, which was nominated for a National Book Award, as well as the one-act play Afomo, which won the Wachovia Playwrights Pride and was produced by the Lab Theatre of the University of Tennessee at Knoxville. The recipient of numerous other honors, among them the Samuel Talmadge Ragan Award, presented annually for outstanding sustained contributions to the fine arts of North Carolina, the Linda Flowers Prize, the Sara Henderson Hay Prize, and the Sherwood Anderson Award, he teaches creative writing at Appalachian State University in Boone, North Carolina.
or
Not Currently Available for Direct Purchase