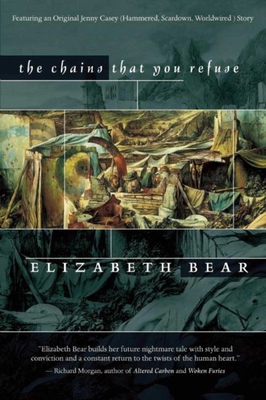 The Chains That You Refuse (Paperback)
Night Shade Books, 9781597800488, 219pp.
Publication Date: May 1, 2006
Description
A new collection by one of the most popular and prolific authors of the last few years covers a wide range of material, from time travel to cyberpunk to contemporary fantasy. Twenty stories and two poems, originally published in high profile places like SciFi.com and Asimov's. Skyhorse Publishing, under our Night Shade and Talos imprints, is proud to publish a broad range of titles for readers interested in science fiction (space opera, time travel, hard SF, alien invasion, near-future dystopia), fantasy (grimdark, sword and sorcery, contemporary urban fantasy, steampunk, alternative history), and horror (zombies, vampires, and the occult and supernatural), and much more. While not every title we publish becomes a New York Times bestseller, a national bestseller, or a Hugo or Nebula award-winner, we are committed to publishing quality books from a diverse group of authors.
Advertisement