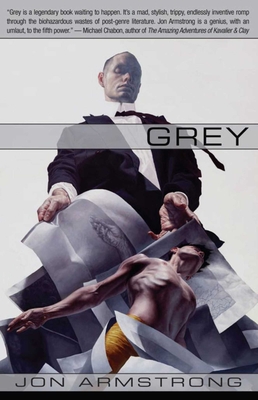 Grey
Paperback

* Individual store prices may vary.
Description
For Michael Rivers, life is perfect. He is tall, handsome and worshipped by billions of fans around the globe. He is wealthy beyond measure, the heir apparent to one of the high-tech corporations that controls the world. He is fashionable, setting trends with his wardrobe of immaculate designer suits. And Michael is in love with Nora, his beautiful, witty and equally perfect fiancée. When an assassin's bullets pierce Michael's body before the cameras at a press junket, everything changes. Forcibly separated from Nora, his illusions shattered, Michael seeks to uncover the reasons behind the attempted assassination. Michael delves deep into his past, finding that all paths lead to a time when he was the golden boy, dancing furiously to the beat of notorious all-night Rage parties thrown by his father.

Skyhorse Publishing, under our Night Shade and Talos imprints, is proud to publish a broad range of titles for readers interested in science fiction (space opera, time travel, hard SF, alien invasion, near-future dystopia), fantasy (grimdark, sword and sorcery, contemporary urban fantasy, steampunk, alternative history), and horror (zombies, vampires, and the occult and supernatural), and much more. While not every title we publish becomes a New York Times bestseller, a national bestseller, or a Hugo or Nebula award-winner, we are committed to publishing quality books from a diverse group of authors.
Night Shade, 9781597800655, 248pp.
Publication Date: February 1, 2007