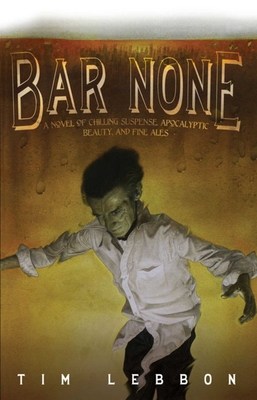 Bar None
Paperback

* Individual store prices may vary.
Description
British Fantasy Award-Winner & World Fantasy Award-Nominee Tim Lebbon Delivers a Stunning Post-Apocalyptic Road Novel

Six months have passed since the end of the world, leaving a handful of survivors holed up in a Welsh manor with little to do but survive. They've made the best of things, planting food, drinking their way through the cellar's wine and ale, and reminiscing about the way life used to be. But with supplies running thin, everything is about to change...

The arrival of a stranger named Michael sheds new light on their circumstances. If the survivors can reach Cornwall, a few days' journey south, they will find a safe haven, called Bar None, quite possibly the last Pub on earth.

As the survivors make their way across the Welsh countryside, they will experience a world gone strange, where frightening beings fly high overhead, where flora and fauna press in to fill the void left by the fall of man, and in the wreckage of civilization, where less fortunate survivors twisted by plagues, hunger, and fear stalk human prey.
Night Shade, 9781597800976, 240pp.
Publication Date: August 1, 2008
or
Not Currently Available for Direct Purchase