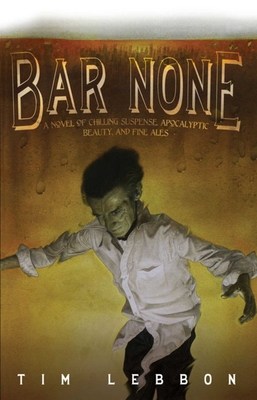 Bar None (Paperback)
Night Shade Books, 9781597800976, 193pp.
Publication Date: June 1, 2009
Description
Six months have passed since the end of the world, leaving a handful of survivors holed up in a Welsh manor with little to do but survive. They've made the best of things, planting food, drinking their way through the cellar's wine and ale, and reminiscing about the way life used to be. But with supplies running thin, everything is about to change. The arrival of a stranger named Michael sheds new light on their circumstances. If the survivors can reach Cornwall, a few days' journey north, they will find a safe haven, called Bar None, quite possibly the last bar on earth Skyhorse Publishing, under our Night Shade and Talos imprints, is proud to publish a broad range of titles for readers interested in science fiction (space opera, time travel, hard SF, alien invasion, near-future dystopia), fantasy (grimdark, sword and sorcery, contemporary urban fantasy, steampunk, alternative history), and horror (zombies, vampires, and the occult and supernatural), and much more. While not every title we publish becomes a New York Times bestseller, a national bestseller, or a Hugo or Nebula award-winner, we are committed to publishing quality books from a diverse group of authors.
Advertisement