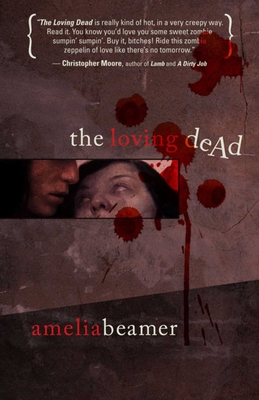 The Loving Dead (Paperback)
Night Shade, 9781597801942, 272pp.
Publication Date: July 1, 2010
* Individual store prices may vary.
Description
Kate and Michael are roommates living in the Oakland hills, working at the same Trader Joes supermarket. A night of drunken revelry changes their lives forever, but not in the way that anyone would expect. A slow-spreading plague of zombie-ism breaks out at their house party, spreading amongst their circle of friends, and simultaneously through the Bay Area. This zombie plague — an STD of sorts — is spread through sex and kissing, turning its victims into mindless, horny, voracious killers. Thrust into extremes by this slow- motion tragedy, Kate and Michael are forced to confront the choices they've made in their lives, and their fears of commitment, while trying to stay alive and reunite in the one place in the Bay Area that's likely to be safe and secure from the zombie hoards: Alcatraz.

Skyhorse Publishing, under our Night Shade and Talos imprints, is proud to publish a broad range of titles for readers interested in science fiction (space opera, time travel, hard SF, alien invasion, near-future dystopia), fantasy (grimdark, sword and sorcery, contemporary urban fantasy, steampunk, alternative history), and horror (zombies, vampires, and the occult and supernatural), and much more. While not every title we publish becomes a New York Times bestseller, a national bestseller, or a Hugo or Nebula award-winner, we are committed to publishing quality books from a diverse group of authors.
or
Not Currently Available for Direct Purchase