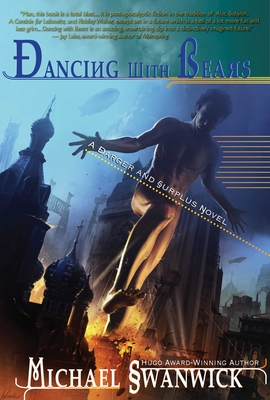 Dancing with Bears: The Postutopian Adventures of Darger & Surplus (Hardcover)
The Postutopian Adventures of Darger & Surplus
Night Shade Books, 9781597802352, 268pp.
Publication Date: May 1, 2011
Description
Dancing With Bears follows the adventures of notorious con-men Darger and Surplus: They've lied and cheated their way onto the caravan that is delivering a priceless gift from the Caliph of Baghdad to the Duke of Muscovy. The only thing harder than the journey to Muscovy is their arrival in Muscovy. An audience with the Duke seems impossible to obtain, and Darger and Surplus quickly become entangled in a morass of deceit and revolution. The only thing more dangerous than the convoluted political web surrounding Darger and Surplus is the gift itself, the Pearls of Byzantium, and Zoesophia, the governess sworn to protect their virtue. Skyhorse Publishing, under our Night Shade and Talos imprints, is proud to publish a broad range of titles for readers interested in science fiction (space opera, time travel, hard SF, alien invasion, near-future dystopia), fantasy (grimdark, sword and sorcery, contemporary urban fantasy, steampunk, alternative history), and horror (zombies, vampires, and the occult and supernatural), and much more. While not every title we publish becomes a New York Times bestseller, a national bestseller, or a Hugo or Nebula award-winner, we are committed to publishing quality books from a diverse group of authors.
Advertisement