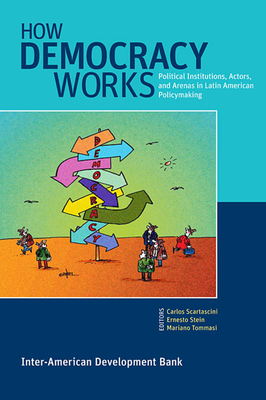 How Democracy Works (Paperback)
Political Institutions, Actors, and Arenas in Latin American Policymaking
David Rockefeller Center for Latin American S, 9781597821094, 333pp.
Publication Date: August 31, 2010
* Individual store prices may vary.
Description
In the past thirty years, democratic freedom and competitive electoral processes have taken hold as never before in Latin America. This book zeroes in on the intricate workings of democratic institutions (such as political party systems and the legislature), the actors that participate in democratic systems (such as governors, judges, bureaucrats, and other members of civil society), and the arenas in which political and policy interactions take place (which may be formal, such as the legislature, or informal). The focus is on how those institutions, actors, and arenas affect the policymaking processes of Latin American countries for better or worse. In its scope and complexity, the volume moves well beyond stylized views of the political systems in Latin America.
or
Not Currently Available for Direct Purchase