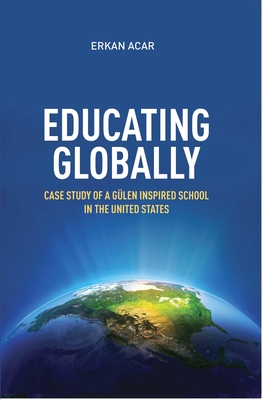 Educating Globally
Case Study of a Gulen-Inspired School in the United States
Paperback

* Individual store prices may vary.
Description
The purpose of this case study is to describe the characteristics of a Gulen-inspired School (GIS) in the United States. The study identifies the dynamics of a US based GIS in terms of the school's curriculum, history, educational success, hiring practices, admission processes and networking. In order to understand its unique meaning and significance, interviews and observations were conducted in one GIS located in the northeast region of the United States. Gulen inspired schools are those founded around the world by the volunteers of the Gulen (or Hizmet) Movement. Gulen-inspired schools provide all levels of education (K-12 and college levels) in different educational systems. These schools are inspired by the educational philosophy of Fethullah Gulen, a Turkish-Muslim scholar living in the United States, and numbered around 1,000 in more than 150 countries throughout the world.
Tughra Books, 9781597843263, 110pp.
Publication Date: December 7, 2014
About the Author
Erkan Acar is an academic with research interest in educational enterprises in multicultural settings. He has conducted his study as part of his doctoral thesis at Marywood University, Scranton, PA. He currently lives in Istanbul, Turkey.
or
Not Currently Available for Direct Purchase