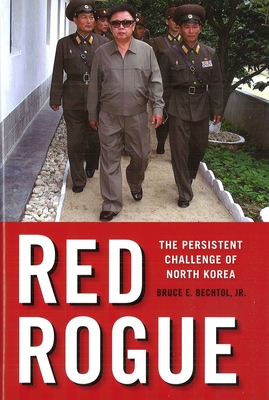 Red Rogue (Hardcover)
The Persistent Challenge of North Korea
Potomac Books, 9781597971119, 288pp.
Publication Date: September 1, 2007
* Individual store prices may vary.
Description
In Red Rogue, Bruce Bechtol analyzes the changing nature of North Korea's national defense, foreign policy, and illicit economic activities in the post–9/11 era. He describes how North Korea has adapted to a changing global and regional environment to ensure regime survival and has often dictated the agenda in East Asia. Bechtol explains why North Korea frequently resorts to brinkmanship and provocations as foreign policy tools and why North Korea remains a threat to the United States and South Korea. After a detailed discussion of North Korea's internal politics and foreign policy, Red Rogue examines the diverging U.S. and South Korean assessments of security on the peninsula, the health of the rapidly changing South Korea–U.S. alliance, and the badly deteriorated South Korean civil-military relationship. Using a framework that focuses on diplomatic, informational, military, and economic instruments of national power, the author reveals the dynamic and complicated challenges for security and stability on the Korean Peninsula. The reader will gain a clear perspective of the paradigm shifts in U.S., South Korean, and North Korean policies in recent years. The book is essential reading for scholars, policymakers, military strategists, and anyone who has an interest in East Asian affairs.
About the Author
BRUCE E. BECHTOL JR. is an associate professor of political science at Angelo State University. Formerly a senior intelligence analyst at the Defense Intelligence Agency, he is currently on the editorial advisory board of the Korea Observer. He also serves as the president of the International Council on Korean Studies and sits on the board of directors of the Council on U.S.-Korean Security Studies. His most recent book is Defiant Failed State: The North Korean Threat to International Security (Potomac Books, 2010). He lives in San Angelo, Texas.