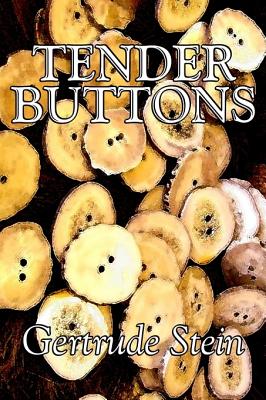 Tender Buttons by Gertrude Stein, Fiction, Literary, LGBT, Gay (Hardcover)
Aegypan, 9781598183399, 132pp.
Publication Date: July 1, 2006
Other Editions of This Title:
Paperback (8/1/2006)
* Individual store prices may vary.
Description
The change of color is likely and a difference a very little difference is prepared. Sugar is not a vegetable. -- Gertrude Stein Gertrude Stein wrote many odd and peculiar texts and this work -- Tender Buttons -- is among the best known of them. Stein's wonderful and peculiar approach to the language seems to focus on sounds and rhythms rather than the sense of words. Abandoning the sense of things, it's said, she attempted to capture "moments of consciousness," independent of time and memory. That may and may not be the case, but over the years, this and many similar works have been described by critics as a "feminist reworking of patriarchal language." We don't know about that, but we do like the work, just as we like Stein.