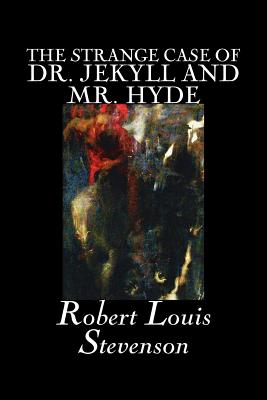 The Strange Case of Dr. Jekyll and Mr. Hyde by Robert Louis Stevenson, Fiction, Classics, Fantasy, Horror, Literary (Paperback)
Aegypan, 9781598185232, 116pp.
Publication Date: August 1, 2005
Other Editions of This Title:
Paperback (2/17/2009)
Paperback (11/8/2011)
Paperback (7/16/2019)
Paperback (3/16/2011)
Paperback (1/12/2013)
Paperback (10/18/2011)
Paperback (8/14/2008)
Paperback (7/14/2011)
Paperback (2/6/2016)
Paperback (11/27/2012)
Paperback (11/29/2012)
Paperback (4/7/2016)
Paperback (12/4/2016)
Paperback (11/25/2011)
Paperback (1/1/2006)
Paperback (1/8/2014)
Paperback (11/13/2009)
Paperback, Large Print (8/14/2008)
Paperback (9/27/2018)
* Individual store prices may vary.
Description
"The most racking pangs succeeded: a grinding in the bones, deadly nausea, and a horror of the spirit that cannot be exceeded at the hour of birth or death. Then these agonies began swiftly to subside, and I came to myself as if out of a great sickness. There was something strange in my sensations, something indescribably new and, from its very novelty, incredibly sweet. I felt younger, lighter, happier in body; within I was conscious of a heady recklessness, a current of disordered sensual images running like a millrace in my fancy, a solution of the bonds of obligation, an unknown but not an innocent freedom of the soul. I knew myself, at the first breath of this new life, to be more wicked, tenfold more wicked, sold a slave to my original evil; and the thought, in that moment, braced and delighted me like wine. I stretched out my hands, exulting in the freshness of these sensations; and in the act, I was suddenly aware that I had lost in stature. . . ."
The novella's impact is such that it has become a part of the English language, with the very phrase "Jekyll and Hyde" coming to mean a person who is vastly different in moral character from one situation to the next.