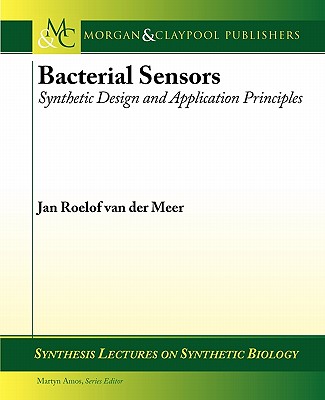 Bacterial Sensors (Paperback)
Synthetic Design and Application Principles (Synthesis Lectures on Synthetic Biology)
Morgan & Claypool, 9781598299113, 151pp.
Publication Date: December 20, 2010
* Individual store prices may vary.
Description
Bacterial reporters are live, genetically engineered cells with promising application in bioanalytics. They contain genetic circuitry to produce a cellular sensing element, which detects the target compound and relays the detection to specific synthesis of so-called reporter proteins (the presence or activity of which is easy to quantify). Bioassays with bacterial reporters are a useful complement to chemical analytics because they measure biological responses rather than total chemical concentrations. Simple bacterial reporter assays may also replace more costly chemical methods as a first line sample analysis technique. Recent promising developments integrate bacterial reporter cells with microsystems to produce bacterial biosensors. This lecture presents an in-depth treatment of the synthetic biological design principles of bacterial reporters, the engineering of which started as simple recombinant DNA puzzles, but has now become a more rational approach of choosing and combining sensing, controlling and reporting DNA 'parts'. Several examples of existing bacterial reporter designs and their genetic circuitry will be illustrated. Besides the design principles, the lecture also focuses on the application principles of bacterial reporter assays. A variety of assay formats will be illustrated, and principles of quantification will be dealt with. In addition to this discussion, substantial reference material is supplied in various Annexes. Table of Contents: Short History of the use of Bacteria for Biosensing and Bioreporting / Genetic Engineering Concepts / Measuring with Bioreporters / Epilogue.