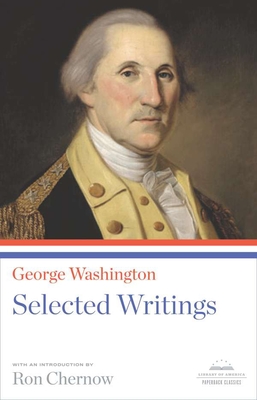 George Washington (Paperback)
Selected Writings: A Library of America Paperback Classic
Library of America, 9781598531107, 512pp.
Publication Date: September 15, 2011
Other Editions of This Title:
Paperback (12/3/2016)
Hardcover (2/22/1997)
Paperback (8/26/1988)
* Individual store prices may vary.
Description
Simultaneously with the release of a paperback edition of his acclaimed biography Washington: A Life (Penguin), Ron Chernow presents a revealing portrait of Washington through his own words. A young officer leading an attack that triggered a global struggle for empire. Commander of the ill-equipped and undermanned Continental Army in the War of Independence. Presiding delegate to the Constitutional Convention. First President of the United States. George Washington, the indispensable founder of the American republic, was at the heart of events of worldwide importance. He was also, as revealed in this selection introduced by his Pulitzer Prize-winning biographer, a writer of remarkable clarity, energy, force, and eloquence. This career- spanning selection includes detailed notes, an essay on the selection of texts, and a chronology of Washington's life.
About the Author
Ron Chernow is the prize-winning author of five previous books. His first, The House of Morgan, won the National Book Award. His two most recent books, Alexander Hamilton and Titan: The Life of John D. Rockefeller, were both nominated for the National Book Critics Circle Award in biography. Chernow lives in Brooklyn, New York.