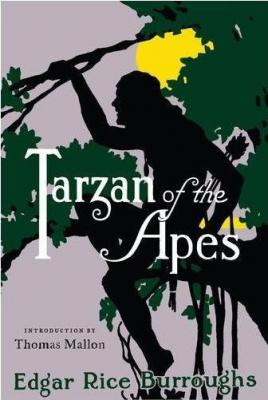 Tarzan of the Apes (Hardcover)
A Library of America Special Publication
Library of America, 9781598531640, 432pp.
Publication Date: April 12, 2012
Other Editions of This Title:
Paperback (1/1/2017)
Paperback (10/1/2015)
Paperback (3/1/2017)
* Individual store prices may vary.
Description
In 1888, in a makeshift cabin at the edge of the West African rainforest, a child is born to Lord and Lady Greystoke, a castaway English diplomat and his young wife. After the doomed couple dies, their infant son is raised by the she-ape Kala, who calls the boy Tarzan—"White-Skin" in the language of her tribe. As Tarzan reaches adulthood, his strength and agility, quickness of mind, and skill with his father's knife make him the most feared and respected creature in the jungle. But when he encounters others of his kind, including the beautiful Baltimore socialite Jane Porter, he embarks on a far-flung quest for his birthright—the ways of so-called civilized man.
Tarzan first appeared in 1912 in the pages of The All-Story magazine and immediately captured the imaginations of American readers young and old. His later triumphs in Hollywood, in comic strips, and on radio and television made him an international pop culture icon. On the occasion of his centenary, The Library of America invites readers to rediscover Tarzan of the Apes, the pulp classic by Edgar Rice Burroughs that gave the world the once and forever Lord of the Jungle.
About the Author
Thomas Mallon is the author of eight novels, including Watergate and Fellow Travelers, as well as seven books of non­fiction. He directs the creative writing program at The George Washington University, in Washington, D.C.