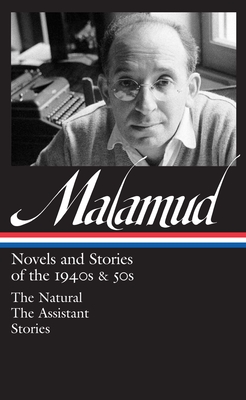 Bernard Malamud (Hardcover)
Novels and Stories of the 1940s & 50s: The Natural/The Assistant/Twenty Stories/Posthumously Published Stories (Library of America #2
Library of America, 9781598532920, 712pp.
Publication Date: February 27, 2014
Description
Raised in Brooklyn, the son of Jewish immigrants, and coming of age in Depression-era New York, Bernard Malamud (1914-1986) began his career writing stories of unsparing precision and power, plumbing the depths of an impoverished urban world. His early, naturalistic style evolved into an inventive, often surreal idiom that blurs reality and fantasy. His first novel, The Natural (1952), is a dazzling reimagining of the possibilities of sports fiction, and it remains one of the greatest and most beloved novels about baseball ever written. In the The Assistant (1957), Malamud created a searing drama of guilt and redemption about a struggling grocer's family and the mysterious drifter who comes to rob, and then to work at, his store, transforming all of their lives in unforeseen ways. Joining these novels are twenty-six short stories, ranging from the early tale "Armistice," set in Brooklyn during the troubling weeks of the German invasion of France in 1940, to one of his deepest and most celebrated stories, "The Magic Barrel," a deep fable about a rabbinical student and the matchmaker who leads him to an utterly unexpected bride.
About the Author
PHILIP DAVIS is the author of the authorized and definitive biography Bernard Malamud: A Writer's Life (2010). He is the editor of The Reader magazine and director of the Centre for Research into Reading, Information and Linguistic Systems at the University of Liverpool.
Advertisement