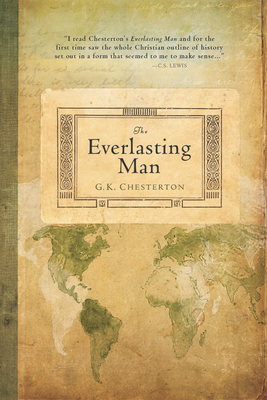 The Everlasting Man (Paperback)
Hendrickson Publishers, 9781598560169, 262pp.
Publication Date: August 1, 2007
* Individual store prices may vary.
Description
G. K. Chesterton is one of the first popular writers to object to culture's casual dismissal of the divine. In "The Everlasting Man" he restores God to our understanding of history.
"The Everlasting Man" is one of G. K. Chesterton's most important books. Frustrated with attempts to relate history without God, such as H. G. Wells' "Outline of History," "The Everlasting Man" is Chesterton's view of history, presented in two parts: "On the Creature Called Man," and "On the Man Called Christ." He argues that the central character in history is Christ, and that no explanation other than the Christian one makes sense.
Chesterton was one of the spiritual influences on C. S. Lewis, and this book in particular was a key factor in Lewis' conversion to Christianity. Readers who appreciate the writings of Lewis will want to explore the writings of those who influenced him, including Chesterton. "The Everlasting Man" is now available from Hendrickson in a re-typeset and redesigned version.
About the Author
G. K. Chesterton (1874-1936) was one of C. S. Lewis' primary mentors in apologetics, and an influence even in his conversion. Novelist, poet, essayist, and journalist, Chesterton was perhaps best known for his Father Brown detective stories. He produced more than 100 volumes in his lifetime, including biographies of St. Francis of Assisi and St. Thomas Aquinas. His "Everlasting Man," which set out a Christian outline of history, was one of the factors that wore down Lewis' resistance to Christianity. Chesteron was one of the first defenders of orthodoxy to use humor as a weapon. Perhaps more important was his use of reason to defend faith.