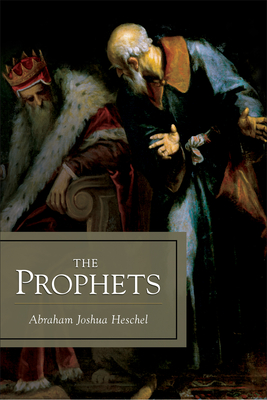 The Prophets (Hardcover)
Hendrickson Publishers, 9781598561814, 522pp.
Publication Date: March 1, 2007
* Individual store prices may vary.
Description
The Prophets is widely recognized as a masterpiece of biblical scholarship. Heschel attempts to understand the thoughts, feelings, and impressions of each of the progphets, presenting the reader with a sense of their very being. He effectively achieves a balance between the objective supernatural and the subjective human situation, and presents a unique discussion of Amos, Hosea, Isaiah, Micah, Jeremiah, and Habakkuk and their particular challenges and journeys. The Prophets is both scholarly and devotional, an indispensable part of an in-depth understanding of the Old Testament.
About the Author
Abraham J. Heschel (1907-1972), was perhaps the most significant Jewish theologian of the twentieth century. He was Professor of Jewish Ethics and Mysticism at the Jewish Theological Seminary of America (JTS) from 1946 until his death. In addition to The Prophets, his most influential works include "Man Is Not Alone: A Philosophy of Religion, God in Search of Man, Man's Quest for God: Studies in Prayer and Symbolism, Who Is Man?, The Insecurity of Freedom: Essays on Human Existence" and "The Sabbath: Its Meaning for Modern Man."