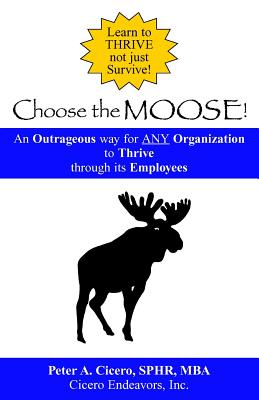 Choose the Moose (Paperback)
Dog Ear Publishing, 9781598581430, 140pp.
Publication Date: March 20, 2006
* Individual store prices may vary.
Description
He takes only what he needs, nothing more . . . yet for his great size and strength he lives in peace with other creatures. The moose uses his size and power not to dominate but to protect, not to spoil but to preserve. He is a fierce protector, a loyal companion, and a generous provider who brings comfort and security to those within his defending circle. It is these characteristics of the moose in the wild - its keen sense of awareness, knowing how to survive, and its protective instinct for its members in its herd- that the human members of a business have to achieve in the establishment and operation of a High Performing Organization Motivating Organizational Development Owned Hierarchy Outrageous Customer Service Superior Knowledge Transfer Empowering Mission, Vision, and Strategy.
or
Not Currently Available for Direct Purchase