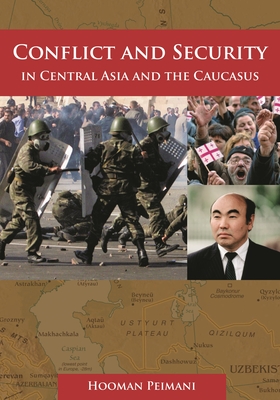 Conflict and Security in Central Asia and the Caucasus
Hardcover

* Individual store prices may vary.
Description
This insightful work maps out the possibilities and dangers that lie ahead for the nations of Central Asia and the Caucasus. The book analyzes the current security situation and clarifies its historical context, identifying the factors that have shaped the security of these young nations since their independence. It also examines the parameters--political, economic, ethnic, energy, and military--that will decide the security of the region in the future.
The book's author tells the whole story behind the headlines when he discusses, for example, the real reason for the "wine war" of 2006, when Russia banned imports of Georgian wine for "health reasons," or when explaining the impact of the expanding American presence--both political and military--after September 11. Conflict and Security in Central Asia and the Caucasus is a primer for those who want to know more about this strategic region and essential reading for all students of world affairs.
ABC-CLIO, 9781598840544, 400pp.
Publication Date: July 8, 2009
About the Author
Hooman Peimani, PhD, is principal fellow at the Energy Studies Institute at the National University of Singapore.