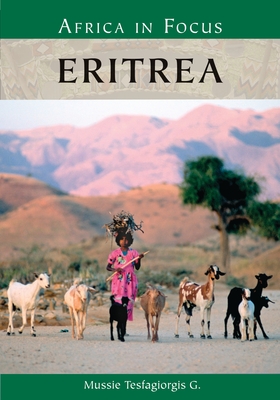 Eritrea (Africa in Focus) (Hardcover)
ABC-CLIO, 9781598842319, 424pp.
Publication Date: October 29, 2010
* Individual store prices may vary.
Description
Located in eastern Africa, bordering the Red Sea between Djibouti and Sudan, Eritrea is a poor but developing East African country, the capital of which is Asmara. Formerly a province of Ethiopia, Eritrea became independent on May 24, 1993, following a 30-year struggle that culminated in a referendum vote for independence.
Written materials on most aspects of Eritrean history and culture are quite scarce. Eritrea fills that gap with an exhaustive, thematically organized overview. It examines Eritrean geography, the history of Eritrea since the ancient period, and the government, politics, economy, society, cultures, and people of the modern nation. Though based largely on the documentary record, the book also recognizes the value of oral history among the people of Eritrea and incorporates that history as well. Leading sources are quoted at length to provide analysis and perspective.
About the Author
Mussie Tesfagiorgis G., PhD, is a researcher in African environmental and political history.