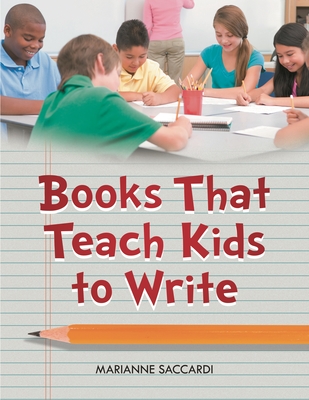 Books That Teach Kids to Write (Paperback)
Libraries Unlimited, 9781598844511, 178pp.
Publication Date: May 5, 2011
* Individual store prices may vary.
Description
Teachers can always benefit from new techniques that allow them to teach writing in a more engaging and enjoyable manner, and a resource that identifies a plethora of excellent children's books that help students become successful writers would also be helpful. Books That Teach Kids to Write introduces busy educators to the finest in children's literature in all genres, appropriate for readers in grades K through 12; and provides effective ideas for using those books to stimulate and improve student writing.
This book discusses language use and other critical components of good writing, showcasing the children's books and specific activities that can help both primary and secondary school students. Included reproducibles for the writing exercises make lesson planning simple, while the sheer number of titles discussed and the extensive bibliographies provided minimize the time teachers must spend researching books to use with their students. An appendix includes more writing instruction resources, such as children's books, websites, and professional texts.
About the Author
Marianne Saccardi, MS, is a children's book reviewer and a children's literature and early literacy consultant who works with teachers in professional development sessions.