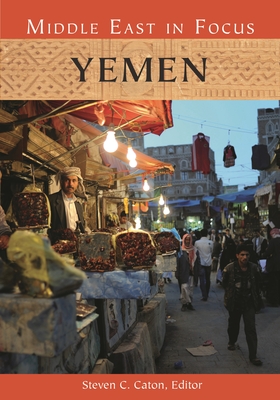 Yemen (Middle East in Focus)
Hardcover

* Individual store prices may vary.
Description
A nation with a rich civilization that has spanned 3,000 years, Yemen is the only democratic republic in the Arabian Peninsula. While events in modern-day Yemen are often in international news, most Americans know nothing about this country--nor are there easy-to-read, up-to-date resources for lay audiences. This book fills the gap in the literature. It describes Yemen's geography, economy, politics and government, history, culture, society and contemporary events, presenting a comprehensive but accessible overview of the country from many different angles--coverage that is long overdue.
Editor Steven C. Caton has taken care to create a resource that is readily comprehensible to non-specialists such as high school and college students and general readers as well as highly informative for those with previous knowledge about Yemen. His thorough treatment provides synthetic overviews of key topics, discusses and dismisses certain misconceptions about Yemen, offers surprising perspectives on the relatively unknown country, and underscores Yemen's importance to the region and the wider world--both in ancient times and today.
ABC-CLIO, 9781598849271, 371pp.
Publication Date: April 9, 2013
About the Author
Steven C. Caton, PhD, is professor of contemporary Arab studies in the Department of Anthropology at Harvard University, Cambridge, MA. Caton holds a doctorate in anthropology and linguistics from the University of Chicago.