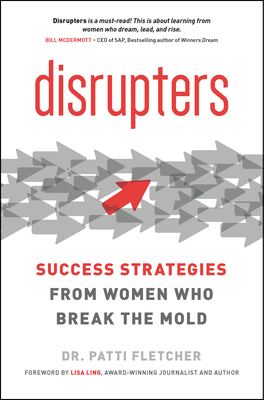 Disrupters (Paperback)
Entrepreneur Press, 9781599186207, 270pp.
Publication Date: January 16, 2018
* Individual store prices may vary.
Description
Boardrooms are coveted destinations that many of us can only dream about but never reach. For women, who make up only 18% of board seats around the globe, it's a destination that is often beyond reach. Based on Dr. Patti's research of the remarkable women who have forged their own paths onto public company boards, your peers will learn how to trail blaze their way to success. This exciting and uplifting book demystifies what it takes to go where so few have gone before by:
Exploring the mindsets that help or hinder success against all odds Discovering the right time to begin the journey to a role that feels too big and too hard to obtain Learning the secrets to success that separate those who succeed from those who do not Building a personal board of directors to help you catapult yourself to the boardroom Case studies and interviews will include women of diverse races, ages, backgrounds, and industries -- all sharing what it means to achieve their own version of success.
About the Author
Dr. Patti Fletcher is a leading advocate for women in business leadership and technology and an authority on how to create a culture of inclusion to drive real business results. As a recognized as a futurist and gender equity advocate, student of the inclusive talent economy and future of leadership Innovation through inclusion she advises corporate executives and board members from lean start-ups to Fortune 100s, from small community organizations to large global non-profits. As seasoned tech executive, award-winning marketing influencer, board member, angel investor and speaker, she writes for Entrepreneur.com, Huffington Post, and The Digitalist. She has also contributed to and been featured in Inc., The Guardian, Time Magazine, Forbes, Fortune, Newsweek, and The Muse.