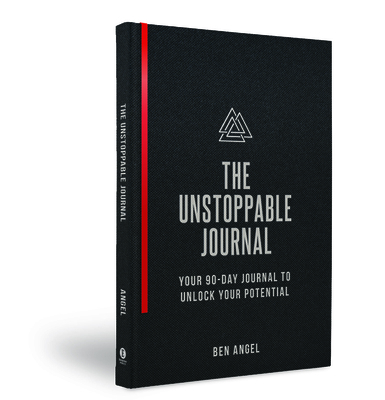 The Unstoppable Journal
Hardcover

* Individual store prices may vary.
Description
Boost focus, destroy fatigue and get the energy you need to last the distance.
Planners are a phenomenal organizational tool, but if you're hit with brain fog, fatigue, or stress, your task list can get left undone. Being productive isn't just about your psychology, it's also about your biochemistry. We can't pay a high psychological price without paying a high biological one. and that price is paid by the brain which can lead to extreme fatigue, anxiety, burn-out, poor productivity, and yes, even depression. The Unstoppable Journal was designed to help you pinpoint specific triggers that dull your focus, zap your energy, trigger anxiety, and feelings of overwhelm while giving you proven strategies based on psychology, neuroscience, and biohacking. This easy-to-use planner will help you structure your day, give you tips to increase your energy, and reach your goals faster than ever before.
Entrepreneur Press, 9781599186641, 190pp.
Publication Date: February 4, 2020
About the Author
Ben Angel is a bestselling author and marketing expert on personal branding. Followed by more than 250,000 people internationally, he's helped entrepreneurs build strong and dynamic businesses and minds through a unique combination of advanced marketing strategies and peak performance practices.