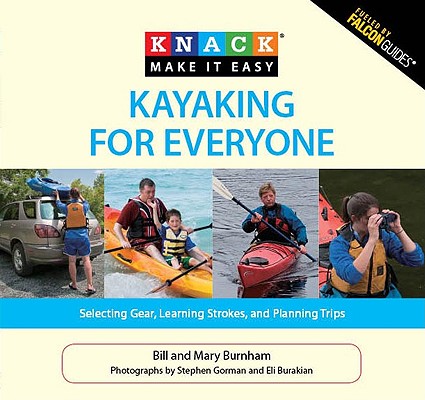 Kayaking for Everyone: Selecting Gear, Learning Strokes, and Planning Trips (Paperback)
Selecting Gear, Learning Strokes, and Planning Trips
Knack, 9781599215099, 244pp.
Publication Date: April 23, 2010
Description
Knack Kayaking for Everyone is aimed at both beginners and casual paddlers, covers both sea kayaking and whitewater kayaking. There are no good, public statistics on the crossover among practitioners of sea kayaking and whitewater kayaking. Modern recreat.
About the Author
Bill and Mary Burnham are the author of two award-winning books, Florida Keys Paddling Atlas and Hiking Virginia, both FalconGuides, and are also the authors of Knack Car Camping, The Complete Florida Beach Guide, Day Hikes Near DC, and numerous other Falcon books. The couple guide kayak trips, write for several publications, and post their adventures on burnhamvirginia.com and BurnhamGuides.com. Stephen Gorman is a photographer and writer whose photo-essay books include Northeastern Wilds. His work has also appeared in Knack Car Camping, Knack Canoeing for Everyone, and Knack Dog Care & Training, and in such magazines as Outside and Audubon. Visit the photographer at www.stephengorman.com. Eli Burakian is a freelance photographer. Visit the photographer at www.burakphotography.com.
Advertisement