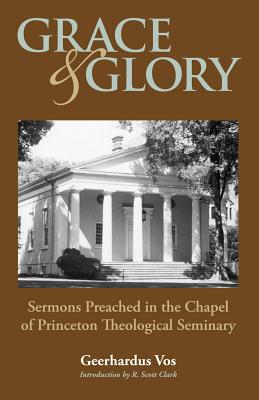 Grace and Glory (Paperback)
Sermons Preached in Chapel at Princeton Seminary
Solid Ground Christian Books, 9781599251271, 164pp.
Publication Date: August 31, 2007
Other Editions of This Title:
Paperback (6/18/2020)
Hardcover (10/11/2018)
Paperback (8/17/2015)
Paperback (6/18/2020)
Paperback (10/29/2018)
Hardcover (10/29/2018)
Paperback (10/11/2018)
Paperback (1/30/2014)
Hardcover (9/11/2015)
Hardcover (8/8/2015)
Paperback (1/7/2020)
Paperback (1/7/2020)
Paperback (2/5/2020)
Paperback (1/22/2020)
Paperback (5/17/2018)
Hardcover (5/19/2020)
Paperback (11/11/2018)
Paperback (2/12/2015)
Paperback (7/12/2015)
* Individual store prices may vary.
Description
John Murray said of him, "Dr. Vos is, in my judgment, the most penetrating exegete it has been my privilege to know, and I believe, the most incisive exegete that has appeared in the English-speaking world in this century." The uniqueness of Vos's emphasis on the centrality of the covenantal work of Jesus Christ in history and our possession of that work through His mediation draws us back time and again to his powerful and passionate sermons. Translated to the realm of glory itself through the proclamation of the accomplished work of our covenant Lord, and by the gift of His Spirit, we partake of unparalleled communion with God and possess Him as our highest treasure presently in Christ as our covenant God. Short of the consummation we have made His glory and joy in His people our chief end in this pilgrim life.