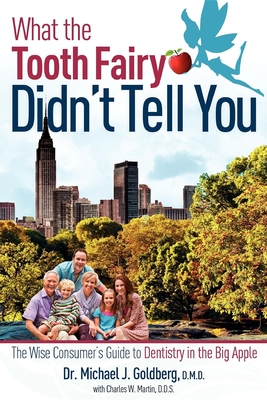 What the Tooth Fairy Didn't Tell You
The Wise Consumer's Guide to Dentistry in the Big Apple
Paperback

* Individual store prices may vary.
Description
Did you know?
Eight out of ten people consider your smile
the most dominant feature of your facial appearance
Don't just say, 'Ah ' Be a smart dental consumer and get the best information on one of the most important health investments you can make
A visit to the dentist is about more than just brushing and flossing. It's about one of the most visible and important parts of who you are--your smile Dr. Michael Goldberg and Dr. Charles Martin will help you navigate the choices you can make about how you look
and how others perceive you.
Barber Cosby, 9781599322827, 308pp.
Publication Date: December 1, 2011