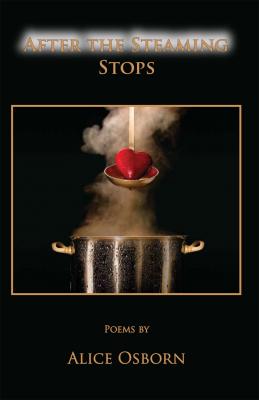 After the Steaming Stops (Paperback)
Main Street Rag Publishing Company, 9781599483535, 41pp.
Publication Date: March 23, 2012
* Individual store prices may vary.
Description
From snakes to movie stars to childhood memories of parents, lesbian neighbors and more, Alice Osborn's book of poetry persistently captures a certain wonder and bewilderment of the existing child inside us all. Some poems end with powerful lines and insight such as regarding her mother's emotional distance and disdain, or give a declaration about her father's beer drinking and unorthodox behavior. This is a book crammed with images, explicit descriptions, characters and emotions. Nothing goes unnoticed. Osborn's eye, and what it falls upon, is her enduring story, leavened with unflinching candor. These poems are wonderfully narrative, and cannily crafted, luring the reader in with their easy inviting gait. In these poignant poems, Alice Osborn hauntingly and painfully updates and expands the use of domestic imagery as an expression of that narrow dream's tyranny, adding to it the expectations and regimentation inherited from a successful military grandfather, and the inevitable insufficiency of everything else.


Praise For After the Steaming Stops…
"Alice Osborn's After the Steaming Stops is a provocative family invocation—at once precisely journalistic and richly imagined. Nothing goes unnoticed. Osborn's eye, and what it falls upon, is her enduring story, leavened with unflinching candor. These poems are wonderfully narrative, and cannily crafted, luring the reader in with their easy inviting gait. Yet beneath each tidy surface, trouble roils—trouble Osborn does not turn away from in language deceptive in its declarative set-up, and deadly in its ultimate knockout. These poems never stop steaming."

—Joseph Bathanti



"In Tillie Olson's 'I Stand Here Ironing,' we've seen the image of the ironing board and the steam press used before as a revelation of the hazards of the American dream of perfection (particularly for women)—perfect house, perfect marriage, perfect family, perfect composure. In these poignant poems, Alice Osborn hauntingly and painfully updates and expands the use of domestic imagery as an expression of that narrow dream's tyranny, adding to it the expectations and regimentation inherited from a successful military grandfather, and the inevitable insufficiency of everything else."

—Scott Owens



"From snakes to movie stars to childhood memories of parents, lesbian neighbors and more,

Alice Osborn's persona persistently captures a certain wonder and bewilderment of the existing child inside us all. Some poems end with powerful lines and insight such as regarding her mother's emotional distance and disdain, 'You say plants are easier/ to raise than children and I agree.' Or a declaration about her father's beer drinking and unorthodox behavior, 'Forgiveness is a selfish act.' This is a book crammed with images, explicit descriptions, characters and emotions. It needs to be read."

—Sara Claytor




or
Not Currently Available for Direct Purchase