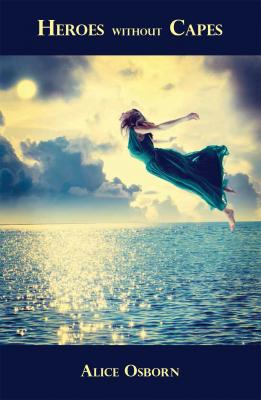 Heroes without Capes (Paperback)
Main Street Rag Publishing Company, 9781599485393, 76pp.
Publication Date: September 15, 2015
* Individual store prices may vary.
Description
Heroes without Capes is about the classic struggle against daunting obstacles and how we reach deep down to discover our own heroic natures. Within this collection of dramatic monologues and narrative poems, you'll meet famous and infamous figures from history, myth and pop culture who show varying degrees of heroism and loneliness. Former North Carolina Poet Laureate Joseph Bathanti says, "These poems by Alice Osborn-a number of them wonderfully hybrid and distinctive in form-draw a steady bead on heroes and the heroic and, within that malleable context, the anti-hero as well. Heroes without Capes deftly imagines a hierarchy where the fanciful as well as the mundane are rendered not only heroic, but mythic. The language is tough, sanguine, funny and, above all, memorable."
Praise For Heroes without Capes…
Alice Osborn's Heroes without Capes proves that anybody—even you—can be somebody's hero. The quest is the thing, the struggle against daunting obstacles. Osborn catches her heroes in make-or-break situations from which there is no turning back. Good guys and bad, the characters range from historical figures like LBJ, Dick Cheney and Captain Bligh to sci-fi characters from Star Wars and Predator, and a few inanimate objects: an airplane and a house. In her fast-paced, well-crafted and boisterously entertaining narrative poems, Osborn manages to give all her heroes their distinct voices while never losing her own.
—Richard Allen Taylor

or
Not Currently Available for Direct Purchase