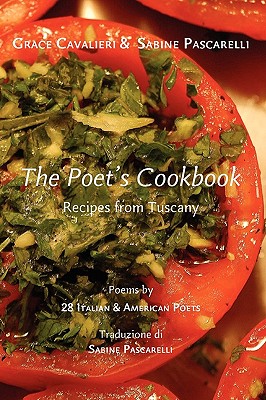 The Poet's Cookbook (Via Folios)
Paperback

* Individual store prices may vary.
Description
Poetry. Tuscan Cooking. Recipes and poetry recipes from Tuscany; poems by Italian and American poets in both Italian in English, translated by Sabine Pascarelli. Featured poets: Karren LaLonde Alenier, Cecily Angleton, David Budbill, Andrea Hollander Budy, Anne Caston, Jenny D'Angelo, Tina Daub, Moira Egan, Jean Emerson, Emily Ferrara, Nan Fry, Maria Mazziotti Gillan, Michael S. Glaser, Barbara Goldberg, Patricia Gray, Carole Wagner Greenwood, Rod Jellema, Diane Lockward, Calder Lowe, Judy Neri, Linda Pastan, Alexis Rotella, Carly Sachs, Vivian Shipley, Rose Solari, Christine Sostarich, Katherine Williams, and Ernie Wormwood.
Bordighera Press, 9781599540115, 143pp.
Publication Date: September 7, 2009