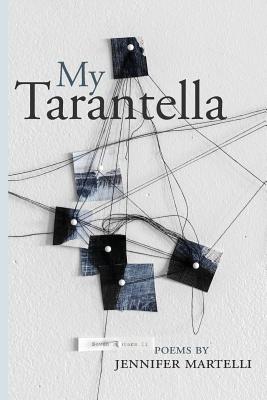 My Tarantella (Via Folios #135)
Paperback

* Individual store prices may vary.
Description
Poetry. Women's Studies. Italian American Studies. I love this book with its strength and riskiness, its weaving of the Kitty Genovese story with the narrator's own story and life. The details Martelli provides seem so real, so rooted, so perfect for these two intertwined tales...This is a book I won't soon forget. Certainly, it's a book not to be missed.--Maria Mazziotti Gillan Rarely have a I read a collection as thoroughly haunted and haunting as Jennifer Martelli's MY TARANTELLA, its hanging globe lamps dimming in the jewel-toned aftermaths of neighborhoods where the speaker's Italian upbringing melds into harrowing song for Kitty Genovese and those women violated by the preying mantises of this too-often violent world. Martelli writes, 'This is how the Queen of the Night tulips topple: first, their lips / let loose the dark petals: // they puddled like a silk gown.' This collection shines its eerie and gorgeous light, filling the shadows with tarot readings for Genovese, artichoke leaves hiding secret gifts, and a whole history recast from the shimmering margins. This collection is so painfully exquisite, 'It hurts my hoarse throat, my blue heart.'--Jenn Givhan.
Bordighera Press, 9781599541303, 86pp.
Publication Date: November 13, 2018