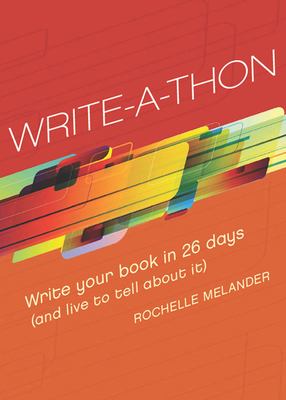 Write-A-Thon
Write Your Book in 26 Days (and Live to Tell about It)
Paperback

* Individual store prices may vary.
Description
Find the focus, energy, and drive you need to start--and finish--your book Everyone has dreamed of writing a book, but so many start writing only to stall out due to writer's block, mental fatigue, and other challenges. Write-A-Thon helps you overcome those stumbling blocks and complete your book once and for all. And you don't have to type away for years on end. Here's a plan that'll help you write your book--in twenty-six days Write-A-Thon gives you the tools, advice, and inspiration you need to succeed before, during, and after your writing race. Solid instruction, positive psychology, and inspiration from marathon runners will give you the momentum to take each step from here to the finish line. - Start out well prepared: Learn how to train your attitude, your writing, and your life--and plan your novel or nonfiction book.
- Maintain your pace: Get advice and inspiration to stay motivated and keep writing.
- Bask in your accomplishment: Find the best ways to recover and move forward once the marathon is over and you have a completed manuscript in hand.
Writing a book in twenty-six days may seem impossible--especially if you don't write full time--but in Write-A-Thon, Rochelle Melander will teach you the life skills, performance techniques, and writing tools you need to finish your manuscript in less than a month--guaranteed.
Writer's Digest Books, 9781599633916, 240pp.
Publication Date: October 18, 2011