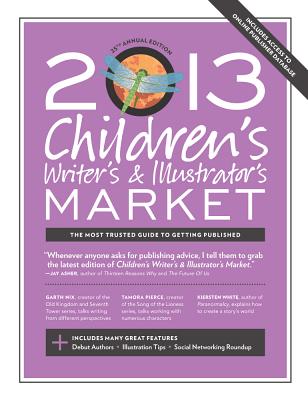 2013 Children's Writer's & Illustrator's Market (Paperback)
Writer's Digest Books, 9781599635996, 441pp.
Publication Date: September 21, 2012
* Individual store prices may vary.
Description
The Most Trusted Guide to the World of Children's Publishing
If you write or illustrate for young readers with the hope of getting published, the "2013 Children's Writer's & Illustrator's Market" is the trusted resource you need. Now in its 25th edition, "CWIM" is the definitive publishing guide for anyone who seeks to write or illustrate for kids and young adults. Inside you ll find more than 650 listings for children's book markets (publishers, agents, magazines and more) - including a point of contact, how to properly submit your work, and what categories they re looking for.You ll also find:
Profiles of debut authors who succeeded, as well as interviews with acclaimed novelists such as Garth Nix (The Old Kingdom and Seventh Tower series), Tamora Pierce (Song of the Lioness series) and Marissa Meyer ("Cinder")
A special roundup with more than 20 SCBWI advisors worldwide who share their best advice on how to get your children's book published and break out
In-depth articles on topics such as picture book pacing, illustration, query letters, finding and agent, social media, craft and voice, writers conferences and more
PLEASE NOTE: Free subscriptions are NOT included with the e-book edition of this title.
About the Author
Chuck Sambuchino is an editor for Writer's Digest Books and edits the "Guide to Literary Agents." He is the author of books such as "Formatting and Submitting Your Manuscript, 3rd Edition," "and How to Survive a Garden Gnome Attack."
or
Not Currently Available for Direct Purchase